How to transfer contacts, sms messages, photos and videos from LG G3 Sprint (LG-LS990) to Samsung Galaxy A10 SM-A105f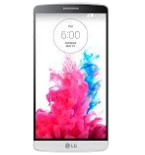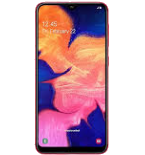 Transfer contacts, sms messages, photos and videos from your LG G3 Sprint (LG-LS990) to the cloud server
PhoneCopy.com is a web service which is free for personal purposes (with few limitations). This tutorial will show you how to backup your data from LG G3 Sprint (LG-LS990). The whole process can be completed in few minutes.
This guideline also works for similar devices like LG Enact VS890, LG G Flex 2 H959, LG G Vista VS880, LG G2 L-01F, LG Optimus L60, LG Optimus L60 2, LG Optimus L60 Dual.
And now it's time to transfer data to your Samsung Galaxy A10 SM-A105f
This guideline also works for similar devices like Samsung Galaxy A10 SM-A105fn, Samsung Galaxy A2 Core sm-a260f, Samsung Galaxy A20 sm-a205yn, Samsung Galaxy A20e sm-a202f, Samsung Galaxy A30 SM-A305g, Samsung Galaxy A40 SM-A405FN, Samsung Galaxy A5 SM-A5108, Samsung Galaxy A70 SM-A705F, Samsung Galaxy A70 SM-A705FN, Samsung Galaxy J3 2017 (SM-J337t).
Now you can easily edit your contacts and other resources online in your PhoneCopy profile. You have access to your contact even if you forget your phone at home.
Some additional tips:
Just as a reminder, the contacts are transferred via your mobile phone service provider, so you need to have data plan activated for the service to work. If you don't have a special data scheme, your carrier will charge you additional fees.