How to transfer contacts, sms messages, photos and videos from Android to ZTE Blade Vantage 2 z3153v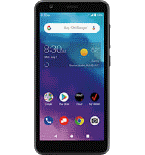 Transfer contacts, sms messages, photos and videos from your Android to the cloud server
PhoneCopy.com is a web service which is free for personal purposes (with few limitations). This tutorial will show you how to backup your data from Android. The whole process can be completed in few minutes.
This guideline also works for similar devices like Google Acer Chromebook 14, Google Acer Chromebook 15, Google Lenovo Chromebook N22, Google Pixel 3, Google Pixel 3 XL, Google Pixel 3a, Google Pixel 4 XL.
And now it's time to transfer data to your ZTE Blade Vantage 2 z3153v
This guideline also works for similar devices like ZTE Avid Trio Z833, ZTE Axon 10 Pro 5G a2020n3, ZTE Blade 10 Prime z6530v, ZTE Blade A3 2019, ZTE Blade A5 (2019), ZTE Blade A530, ZTE Maven 2 Z831, ZTE Sonata 3 Z832, ZTE Tough Max 3 T86, ZTE ZFive G LTE z557bl .
Once everything is done, check your data on the web. Login to PhoneCopy webpage and you will see brief review of all data transferred from your device. With another mouse click, you can review the change of each particular item.
Some additional tips:
Just as a reminder, the contacts are transferred via your mobile phone service provider, so you need to have data plan activated for the service to work. If you don't have a special data scheme, your carrier will charge you additional fees.